Nexternal + Tummel.Me = A Balanced Winery eCommerce Solution
You've spent years getting your wine ready for market. Shouldn't the winery eCommerce vehicle you use to get your wine into the hands of your consumers have the same care and attention put into it?
Winery eCommerce solutions have been rapidly evolving over the last few years and there are a number of companies that are marketing all-in-one solutions to the wine industry; in other words, systems that combine all the functions of a winery's digital life into a single proprietary system. On the outset that sounds like a great idea, however what people soon learn is that they are tied into a shopping cart template for all of their content and that their entire site is run on a narrowly supported proprietary system.
We want to take a moment here to say we are huge fans of innovation and applaud some of the work these companies have done. However, We are firm believers in using the best tools for the job and more often than not that means avoiding overly custom, proprietary, all-in-one solutions. We've had too many clients come to us with the agonies of being tied into something that is inflexible and is only being maintained by a small handful of people. Wishing for a system that they could easily manage on their own and were free to make changes to, even if that change is their web designer. We love our clients and endeavor to make sure they love us too, but one of the best things we can do for them is provide the opportunity to grow and change and this means steering clear of proprietary content management and using portable eCommerce systems.
Tummel.Me Winery eCommerce Website – What We Do
Whether you are starting fresh or making the move to an eCommerce system and website solution that you can actually manage, Tummel.Me has you covered. Wherever you're starting, you will end up with a user friendly website, hosted on the server of your choice (as long as it doesn't suck), with the freedom to grow and change as your business does. Also, Grady has spent quite a few years in the wine business and setup a number of direct to consumer programs and websites at the winery so he knows the vines so to speak.
We are a certified provider of Nexternal Solutions eCommerce software. Nexternal Solutions provides innovative web-based e-commerce software to companies that sell products online. This software can be used by businesses to sell consumer direct or to other businesses. Nexternal creates software that maximizes your profit by focusing on increasing your revenue and decreasing your costs.
Nexternal's unique shopping cart technology and marketing tools will quickly maximize your return on investment. Their full-featured eCommerce system adds value to your company by improving sales, efficiency, and profits while reducing your IT costs. This proprietary system is completely web based and features an active deployment architecture enabling companies of all sizes to become online merchants within a matter of hours.
Small Winery Site
Tummel.Me offers an affordable, customized website designed specifically for Nexternal clients; built on one of the world's most powerful and widely used open source content management systems, WordPress. Your new site is quickly set up and fully integrated with your Nexternal shopping cart platform. Also, we take your existing brand identity and seamlessly integrate it into your new site, including colors, fonts, images, navigation, and feature placement, making your website your star branding vehicle.
Large Winery Site
Whatever you can dream up we can help you achieve, your site can be as large and complex as you, your winery, or your wines need it to be. Our customized winery websites start with one of the world's best open source Content Management System and a professionally designed and developed theme specific to your needs. This combined with seamless integration with Nexternal gives you a solid foundation for just about anything you want to achieve with the digital aspect of your wine brand. Pricing for custom sites depend on the scope of what you need done, in other words we'll have to ask you some questions first.
Nexternal Winery eCommerce Platform – What They Do
[youtube=http://youtu.be/pcvYXDeSkzE&w=340&h=208&rel=0]
Nexternal provides a web based eCommerce platform to over 250 wineries and wine retailers. The wineries vary in size from behemoth brands such as Cameron Hughes and Korbel to smaller boutique wineries such as Lewis Cellars and Schrader Cellars. Wineries and online wine retailers choose Nexternal's ecommerce platform for many reasons including: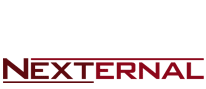 Nexternal Features
Shipping restriction tool enabling wineries to control which states they will and will not ship wine to, allowing them to comply with laws.
Wineries can specify limits on the amount of wine shipped to customers in states that impose volume restrictions.
Age verification integration with IDology to ensure customers are at least 21 years of age. Merchants can also use a legal disclaimer feature forcing customers to agree that the person receiving shipment is at least 21 years of age at the time of order submission.
Wineries are able to charge sales tax down to the lowest level jurisdiction for states that require it.
The ShipCompliant web interface makes it easy to pull order data directly into ShipCompliant. This is ideal for compliance reporting purposes. Wineries using both systems can also "push" data to ShipCompliant for real time compliance checks at the time the order is placed.
 A bulk order feature enabling wineries to create and efficiently manage wine club shipments.
Wine Club Members can login to change their preferred shipping address and credit card.
Capture new wine club sign-ups.
A flexible pricing structure to accommodate mixed case and wine club member discounts.
An allocation tool to limit wine purchases by customer type if needed.
Built in inventory control tools to prevent over-selling of wines.
Customer order history is stored and searchable.
Optional password protected access to online store/wines for specific customer types.
Unlimited customer tiers/types for preferred pricing and/or product allocation purposes.
Customer data import capabilities.
Automatic email notifications to winery when a customer updates their profile online.
Nexternal's latest storefront software, Nexternal.NET is designed from the ground up to be search engine friendly, helping rank the winery's online store high in the search engines driving qualified traffic to a winery's website for those searching for their specific wines.
Product data from a Nexternal online store is picked up and indexed daily by Wine-Searcher.com and Snooth.com.
Integrated email marketing tool enabling wineries to communicate and announce new releases or special promotions to their customers to encourage online shopping.
Flexible coupon feature allows for creative marketing campaigns.
Nexternal's Facebook, Twitter, Google Plus, and Pinterest integrations allow customers to endorse and share your products on four of today's most popular online social platforms. These buttons not only equip your product evangelists with tools to spread the word, but they can drive traffic back to your site, increase your overall web presence, and since popular search engines have revealed that they are incorporating social media data into their algorithms, these buttons can also increase your overall search engine rankings.
Integrated shipping tools with FedEx, and UPS enabling wineries to print shipping labels directly from the Nexternal Order Management System along with "Adult Signature Required" on the label, as well as pull tracking numbers which are sent to customers for their records.
Integration with major payment gateways enabling efficient online credit card processing.
Batch process all outstanding orders at once (credit cards and shipping labels).
An always on screen shopping cart is easy to use from a customer perspective ensuring a high visitor to customer conversion rate resulting in higher sales revenues.
Several third party wine companies have built applications that interface with Nexternal including ShipCompliant, AMS, New Vine Logistics, Vintage Logistics, and Bacchus Distribution. Nexternal also offers an XML toolset that can be used to integrate with other systems.
QuickBooks export capabilities eliminating manual data transfer.
More than 10 years experience working in the wine industry, resulting in a clear understanding of the complexities of selling wine online.
A knowledgeable Account Executive dedicated to each client to help optimize their online sales channel.
Gift cards which may be redeemed in the online store or offline in a tasting room.
Wineries can self-update wine information, customers, orders, and more.
If you are interested in learning how Tummel.Me and Nexternal can help your winery sell wine online, just contact us. If you need to dial the phone right now, here's Grady's phone number 707-319-9094.